---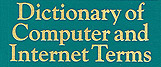 ---

Michael Covington's Audio Technology Notes

---

<!td> <!img src="Canonized.jpg" width=276 height=308 align=top> <!/td> <!td> <! > <!/td>

Welcome!

This page comprises a few notes about audio technology and a collection of useful links. Links to pages other than my own are in gray.

I've been interested in audio electronics since childhood. Today, my work involves (among many other things) speech research and hence digital audio. But I am not a high-end audiophile; I'd rather have reasonably good sound at reasonable cost. Fortunately, today's mid-range and even low-end equipment is often better than the best available a few decades ago.

---

Some of these files are in PDF format for viewing with Adobe Reader, which is available free of charge from Adobe.

---

Digital audio

---

Internet radio

---

Phonographs and records

---

Analog electronic equipment

---

Some audio-related items in my blog

Note: My blog, or Daily Notebook, covers a very wide range of subjects. Most of it is not audio-related.

---

Sound cards

If you are having any kind of problem adjusting levels, make sure you have the current (or best) driver for your sound card. With a Creative Labs Sound Blaster 16 PCI, we found that the driver provided by Microsoft with Windows XP was apparently the wrong one (intended for a different model of Sound Blaster) and would not let us set the "line in" level low enough. The driver from the manufacturer's web site worked fine.

Tomi Engdahl's sound card tips (excellent site, but infested with pop-up ads which Opera doesn't block).

---

Miscellaneous

Hiss in your headphones? If you hear hiss in your headphones, and you have to use your equipment with the volume turned nearly all the way down, this is not a defect. It simply means that your headphones are very sensitive.

To get rid of the hiss, add an inline attenuator or volume control (such as Radio Shack's $6.99 volume control cable for headphones). Turn the volume up to mid-level on your equipment and turn it down to normal listening level using the inline volume control.

"Glory, Glory To Old Georgia" for computer programmers
(how to play music with any programmable tone generator)

<! Avoid using P so as not to reset the font > <! This consideration probably no longer applies. >

---

---

---

Copyright 2005, 2006 Michael A. Covington. Caching in search engines is explicitly permitted. Please link to this page rather than reproducing copies of it. This page is not in any way connected with or endorsed by any manufacturer or vendor. Many of the product names that appear on this and related pages are registered trademarks of their respective owners.

---
---
Top